SCARE-O-WEEN SPECIAL: 2-FOR-1 RENTAL ON ALL HORROR TITLES.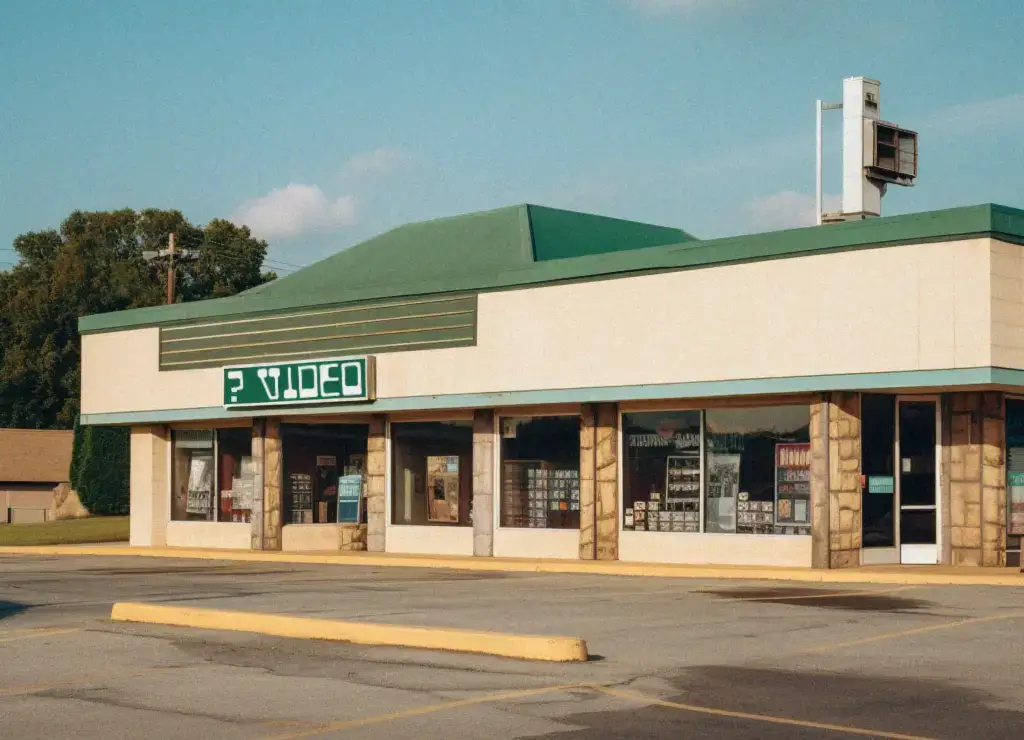 About us
As many of you know, we are the only movie and game rental store in Question Mark, Ohio. We have served as the town's go-to place for movies, games, and family fun for over thirty-five years.
Our love of cinema and games is what has allowed Question Mark Video to continue to be an important community resource. We are also members of the Question Mark Business Association in good standing.
Recent efforts include free popcorn (while supplies last), Friday bacon/wings, and three-for-one adult entertainment selections (must be 18 yrs. old.)
Upcoming efforts include pizza night and a state-of-the-art cable service that allows for movie and game rentals at home. Also rentals by mail!
Our history
In 1983, William Higgland began Midwestern Amusements, a pinball and video game rental company. In 1995, his son, William Jr,. took over the company. After living for two years in Los Angeles and working as a production assistant on a number of highly-regarded features in the 1980's including Gymkata and Take That!, William Jr. returned to Ohio and shifted the attention of the business to movie rentals and later video games, opening the store that many people in Question Mark know and love.
William Jr. continues to write, shoot, and direct his own brand of high concept, low budget horror, available exclusively at Question Mark Video. Enjoy!
Our store
Question Mark Video is a small business comprised of fun and interesting people who want to IMPRESS customers with their can-do spirit. As our business continues to develop, there is unlimited potential for talented people to join our organization. Unfortunately, we are not hiring at this time.
There is a rumor that a ghost lives in the adults-only room of the store but there is no truth to that! It's just some noisy old pipes.
We are conveniently located just a few blocks down Center Avenue from Town Hall. Come and explore our world of movies and games for yourself!